Hello,
maybe of interest:
I did make some tests using KISS version of MicroAPRS in conjunction with APRSDroid running on my Android Smartphone.
For connection between modem and phone one of these cheap Bluetooth moduls from China has been used.
Supply voltage only was 3.7 volts, which maybe is a little bit too low for Atmels running under 16Mhz, but at least in my case this did not cause problems.
For first tests it is advisable, not yet running APRSDroid on Smartphone, but using one of those Android terminal programs. So you can see, whether incoming APRS raw data are looking correct ( where of course first part of KISS protocols will not be decoded under ASCII ).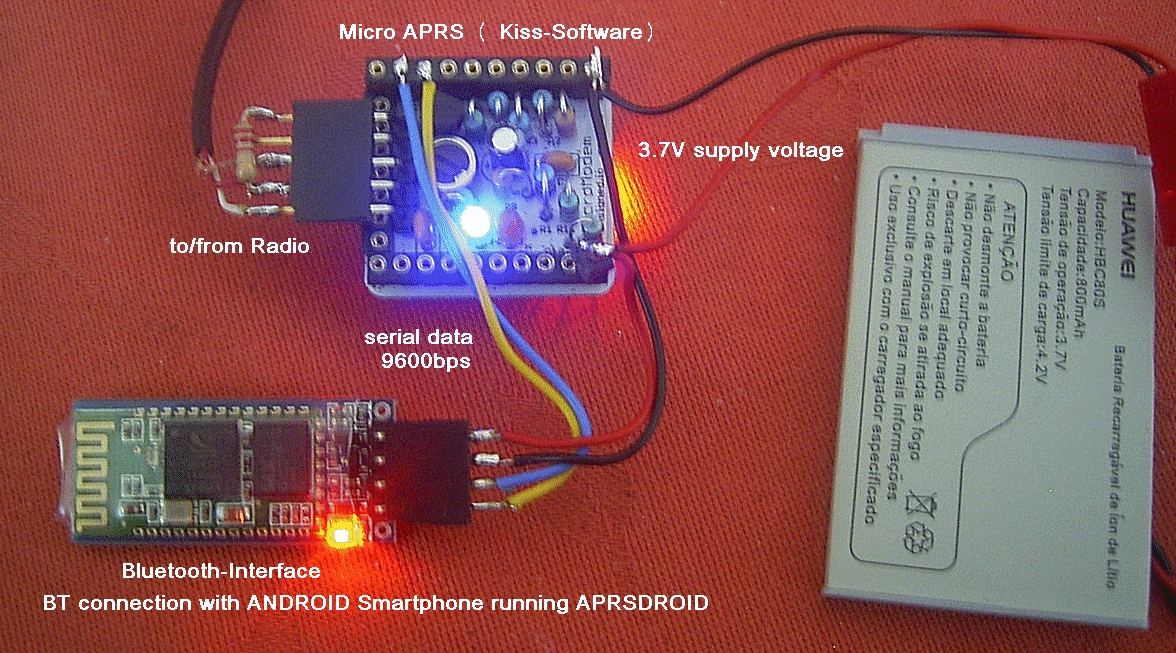 Incoming APRS data can be seens in text formats or as map markers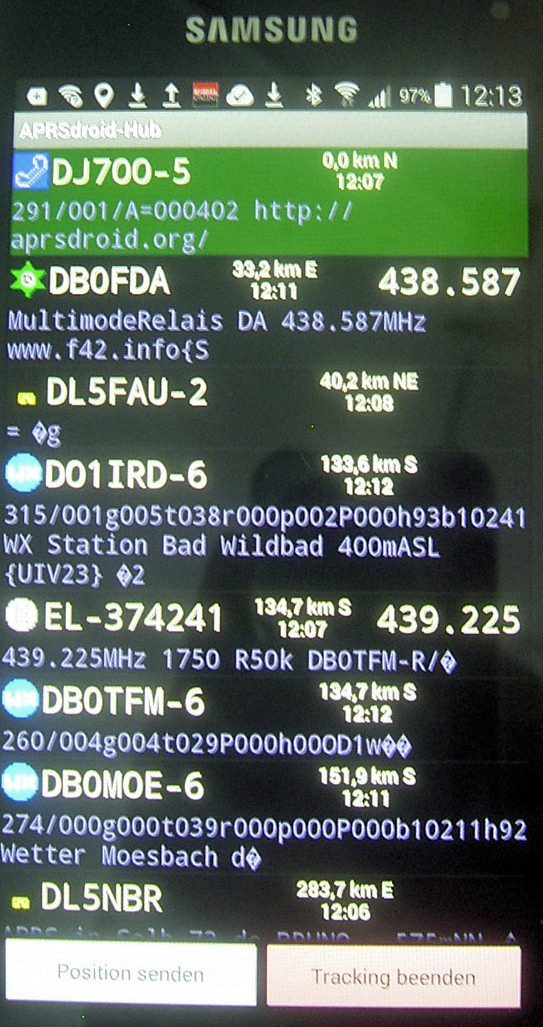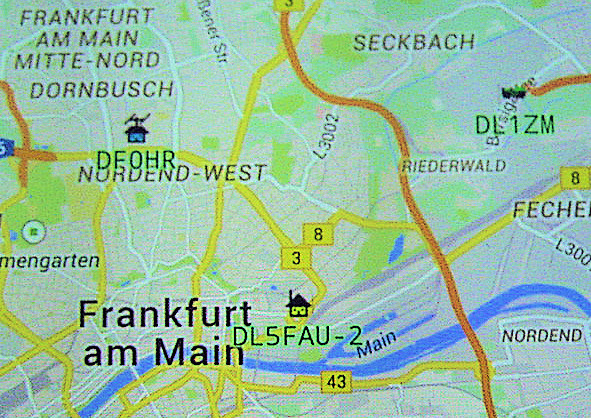 73 de Klaus, DJ7OO